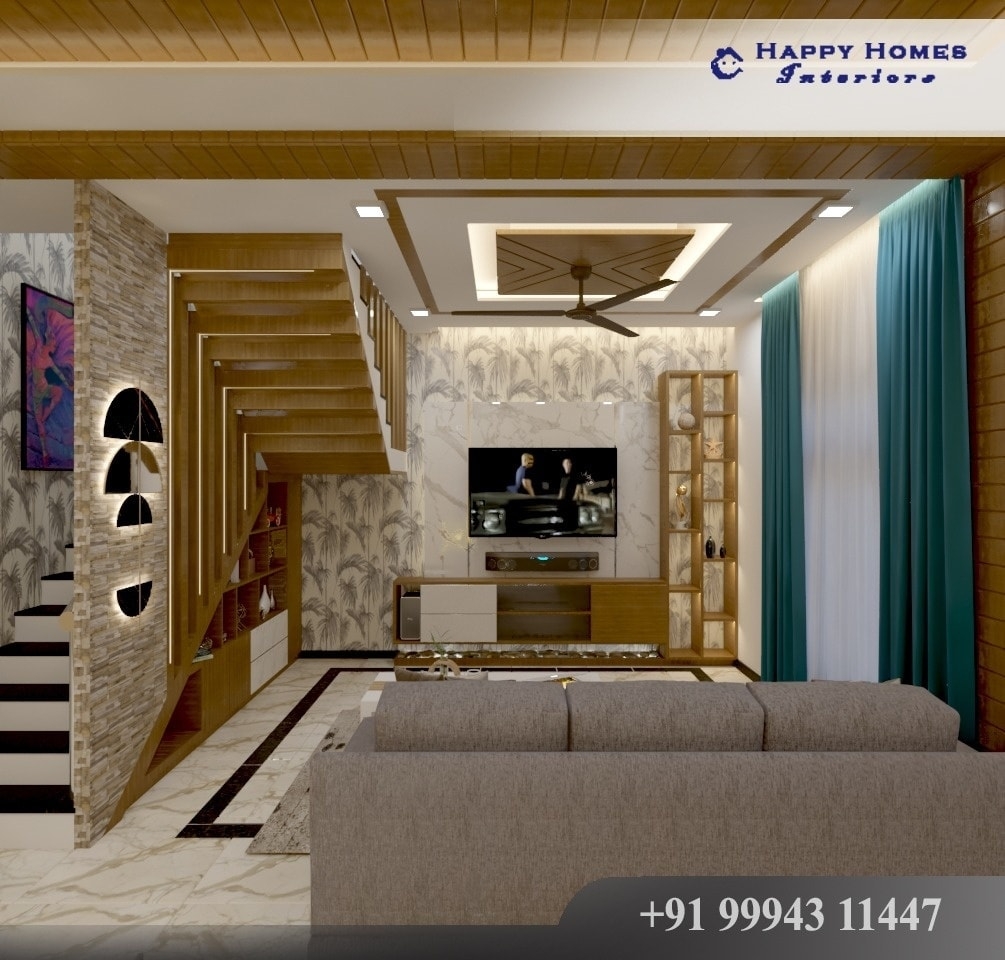 Happy Homes Interiors
"Decorate your home. It gives the illusion that your life is more interesting than it really is. "
" Happy Homes Interiors has been successfully providing a full range of planning and turnkey fit-out services to the interior contracting industry. Our steady growth throughout these years can be attributed to our primary principle of commitment to quality along with our strengths of corporate office facilities, strategic planning and interior project management. Our ability to overcome project challenges without compromising on quality, serves as a testament to our commitment. "
For every project, we ensure accuracy and efficiency by stressing on detailed initial project planning, thorough co-ordination, value engineering, intensive design principal involvement and project management. Our self evaluation is another essential factor of our development therefore research to embrace new technologies, design ideas and construction methods is an ongoing process at Happy Homes Interiors.
A bold new life awaits you with Happy Homes Interiors, a brand new community of interior designs situated at the cutting edge of modern design. Clients of Happy Homes Interiors enjoy luxury living with a sparkling modular kitchen, wardrobes and living room decoratives, bedroom decoratives. Discover a Happy Homes Interiors from our convenient location. Nothing quite complements a comfortable, stylish home like an array of luxury Interiors.
Our commitment
We are committed to delivering inspired designs that fulfill client expectations through collaboration and exceptional service. Our goal is always to create designs tailored to our clients' unique personal styles and practical needs. Much of our business comes from repeat clients and direct referrals. Once people hire us, they seem to want to do it again!
View Portfolio
View Services